"Anybody can sell you a metal building, but as a professional it is our job to find out what your needs are and to provide a cost effective building to match those needs."
Fair Play Metals began in 1979 as Caldwell Fabrication & Welding, Inc., in White Hall,AR, where our first projects were building grain trailers. In early 1980 we began manufacturing structural steel framing for pre-engineered metal buildings, by 1984 we were using a CAD system for our design and drafting of metal buildings. We continued to grow throughout the 80's and 90's progressing into structural steel for multi-story commercial buildings and miscellaneous steel. We have done thousands of projects throughout the United States and as far away as Antarctica.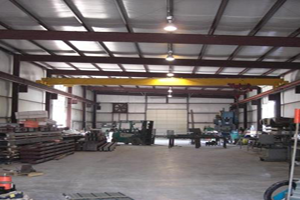 In 2006, Caldwell Fabrication & Welding, Inc. opened a new facility in Fair Play, Mo as Fair Play Metals. Our focus is on the sales of pre-engineered metal buildings and metal building components, also providing the miscellaneous steel for these projects such as: pipe bollards, gates and ladders. Every building is custom engineered and designed for the customer's needs and location.
For those builders that want to supply their own components we can provide just the structural framing, drawings and engineering, while you purchase your own sheeting and trim from your current metal building component supplier. Our experience working with many of the major component suppliers over the years makes us uniquely qualified for this type of customer.
Fair Play Metals is a dealer for Central States Manufacturing metal building components and is able to offer quick turn around time for all your commercial, agricultural and residential sheeting and trim needs.